Archive for April 15th, 2008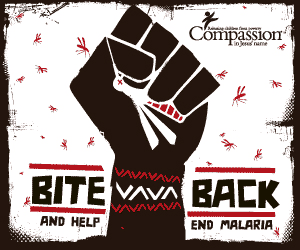 Are you immune yet? I'm not talking about immunity to a biological disease, I'm talking about an immunity to a very needed God-inspired human virtue, genuine compassion.
Movies, advertisers, preachers, fund raisers, sportscasters, politicians, and a host of others, frequently play with our emotions and generate feelings of empathy, sympathy, and pity for people, events, and situations. Over time, we begin to associate compassion with feelings, emotions, and intentions. Before we know it, just having the emotion makes us feel like we have compassion.
As followers of Jesus, however, we need to hear everything in our Bible heritage remind us of one simple truth: compassion isn't genuine compassion until intention becomes action.
Don't mis-hear me on this: our intentions and motivations and emotions ARE important. But, these are not compassion, at least not from God's point of view.
God demonstrates compassion by becoming human flesh and living among us as Jesus — it was not "tender compassion" until God's concern for us was demonstrated by His action of becoming one of us (Luke 1:78 NLT). Notice how frequently God's love, concern, and compassion are identified with His actions on our behalf (John 3:16-17; Romans 5:6-11; 1 John 4:8-10 NLT) and how God's compassion for us should be completed by our compassionate action for others (1 John 4:8-10 NLT). Jesus even teaches this truth about compassion in two of His most famous parables.
Remember in the story of the "Good Samaritan" how the Priest and the Levite walked on past the man who had been beaten, robbed, and left for dead. But the one who had compassion for this battered man was the Samaritan, who got down off his "high horse" (Okay, it was really a donkey, but "high donkey" just doesn't seem to have the emotional impact!) and he helped the man. He treated his wounds, bandaged the stranger, put the wounded man on his donkey, put him up in an inn, and paid the man's way until he was healed. (See Luke 10:30-37 NLT for details, notice especially vs. 33.)
In the famous story of the rebellious son, Jesus tells about the father who had compassion for his wayward child. When the father saw him at a distance, he had compassion on him and ran to meet him, hug him, and welcome this son home. (Luke 15:11-32 NLT, especially vs. 20.)
Throughout Jesus' ministry, the Lord's compassion moved Him to actions like, touching and healing lepers, mending the broken and the blind, feeding the hungry masses, teaching the confused and shepherdless crowds, raising from the dead a widow's only son, and defeating the demonic powers controlling the hopeless. (Follow this link for details in the ministry of Jesus about His compassion — you may want to download the Greek and Hebrew fonts to use the language resources.)In cornbread English, feeling concern and empathy for folks in need is good. We don't want our hearts to become immune or callused to human suffering. However, we must remember that good intentions don't become compassion until they move us to action. In the picture above, four key elements of compassion come together with mosquito bed nets for the baby and her mom, a worker from the church to do regular check ups and also Bible mentoring, sponsors who help provide regular support, and medical care with good records — all part of Compassion International's ministry to kids.
And here is a great way to demonstrate our compassion. April 25 is World Malaria Day. The leading killer of children in many tropical countries is malaria. Having been to Uganda, a number of us know first hand what a huge difference in the life of a child a mosquito net for beds truly can be. I'm hoping your concern will move you to two actions regarding this important issue:First, please make a donation to Compassion International's Malaria Prevention Fund to provide bed nets for children in malaria infested countries.Second, find out more about the effort to "Bite Back" against this awful disease that ravages the lives of thousands of children every day.
So what makes it hard for you to move from compassionate feelings to genuine compassion in action?
Seen too many ads and heart too many pleas to really be moved?
Don't trust the websites for donating or helping?
Want to help, but not sure I can?
None of the above, I'm ready to help right now!
Today we're joining Randy Elrod for WaterCooler Wednesday and reminding ourselves the ultimate creative active is to give someone at chance at life.